Why pay for custom website design?
You may be wondering if you should hire a company to design your website or if you should just save the money and develop the site yourself. The answer depends on your skills, experience, and goals. Moreover, how much time do you have? Are you able to make routine updates and spend hours on coding?
After reading this blog, you should have a better idea of which solution is best for you and your website.
Benefits of having a professionally-made site
We have written about how to develop a good website, but why? What are the actual benefits of having a professionally-done website?
According to Internet Live Stats, there are over 94,000 Google searches done every second of every day. Elementor says that consumers spend roughly 6 hours and 55 minutes on the Internet every day. Furthermore, 68% of consumers say they have higher expectations for businesses' digital abilities since Covid-19.
Save yourself lots of work and hours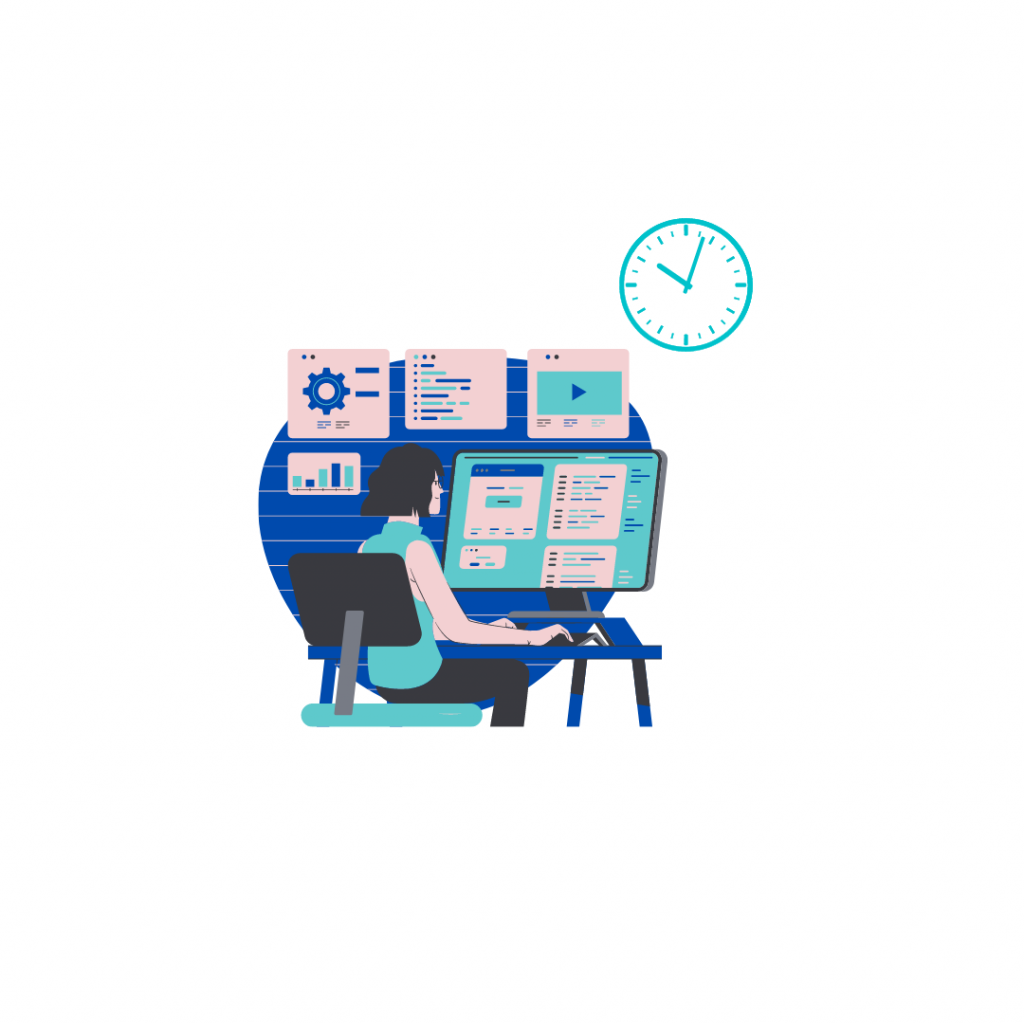 Nexix, for example, has a tried and tested website process to make sure no important details are left out. Firstly, the developers begin with analysis and design. They assign a project manager, offer a free discovery session, build a sitemap, and show different designs to showcase your logo and brand.
Secondly, they work on content and development. You have an option to give them content, or work with Nexix's content writers to develop a strategy. At this point, you relax as the developers work. The project manager lets you know what the team is up to, and will answer any questions you have while keeping you up to date with progress.
Lastly, the testing and deployment phase takes place. Nexix does multistage testing to make sure everything is working properly. Afterwards, the project manager will schedule a closure meeting to review the website and make note of any changes or updates necessary before launching your site.
When a professional does your site, you can rely on them to set up everything you need. There are a lot of parts that make up the checklist of website development.
To do
Analysis and design

Choose a template and colour scheme
Integrate images
Edit page layout for ultimate accessibility and user friendliness
Add pages such as "About Us", "Services", "Portfolio", "Contact Us", etcetera
Be prepared to code/read HTML, CSS, and JavaScript code if starting from scratch or using something like WordPress.

Content and development

Write content on each page (make sure its readability and SEO rankings are good)
Make sure your site is mobile friendly
Add a store if you're hoping to sell
Link to social media

Testing and deployment

Preview your website
Ensure you have security measures in place
Continue to supervise your site to see how its ranking and reaching goals with tools like Google Analytics
Update your site as necessary
When designing a website yourself, you have to worry about every part of the site. But, when you use a professional company, you have the freedom to work on other aspects of your business. Furthermore, we give you control of how your site looks.
Covering all your bases
Even if you have your website design finished and you're happy with the development, the work is not done yet. Can you get your site at the top of the search results? Are you consistently promoting your site on social media? Are you writing blogs and updating your content?
Keeping your site relevant, engaging, and exciting is tough work. You want your customers or viewers to continue coming back, and that means making sure you're consistently updating your content.
A knowledge of search engine optimization (SEO) and local SEO can help keep your company in the search results. The ability to utilize keywords and launch ads can keep your business relevant.
Social media is a great advantage for companies. Hootsuite says there are 4.20 billion active social media users, which makes up 53.6% of the population. They also say that 83% of Instagram users discover their new products on the media site. Furthermore, social media will make more customers trust your business and your brand.
Blogging can bring traffic to your site, engage your customers, make you stand out, and further define your brand. You can inform consumers about why your business is important, why your services are necessary, or you can have fun and create not only customers but also fans! The beauty of blogging is the multiple routes you can take to make your business more interesting.
A professional website developer does all of the previously mentioned tasks full time. Therefore, they know the tools, tricks, and shortcuts to keep your website relevant. You probably already have multiple business tasks to focus on!
Average cost of building a website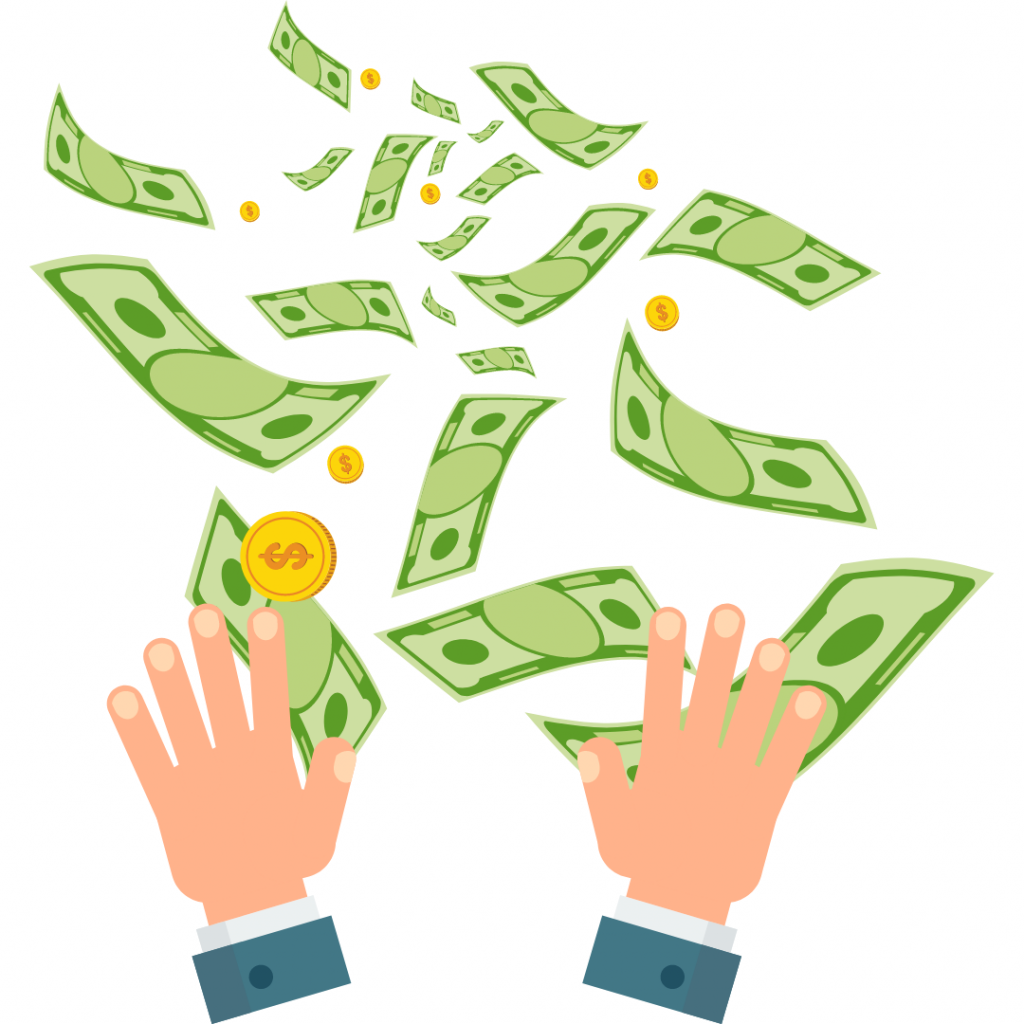 The cost of building your website depends on a few different factors. How many pages you want, how complex your site will be, and the amount of services you desire will all affect your development costs.
Typically, the range can really be anywhere from under $1,000 to over $10,000. In 2021, building a professional site costs anywhere from $4,000-$15,000. At first glance, this may seem expensive. However, what you are willing to pay for is the type of services you will receive. And, if we look back at everything a website needs, there is no denying the amount of work that has to go into designing a successful site.
Even if you do decide to build the website yourself, there are other costs you have to keep in mind. The price of the domain name, a website builder, and web hosting are usually the base costs for you to consider. There are plugins you might want to consider (such as for security and SEO) and additional tools you might need to help you, such as Google Ads, Google Analytics, etcetera.
According to Monster Insights, building your own website can take initial costs of $100-$500 to build, minimum. Depending on your goals, costs can increase quite substantially. And, as previously mentioned, there is plenty of upkeep and maintenance that has to be done which occupies multiple hours of work.
Summary
We have covered quite a bit in this blog with the goal of helping you discover if you would prefer to build a website yourself or hire a professional: how much work goes into website design, what you have to do even after the website is launched, and average costs of site building. However, if you're still stuck on deciding between developing your site by yourself, or hiring someone, there is one big question to ask: Do you have time to contribute, or do you have money to spend?
Time to contribute: you could work at website design and try to crack the code yourself.
Money to spend: invest in your business by hiring professionals to develop your site.
If you still aren't sure, do not hesitate to call Nexix and we can tell you a little bit about our services and prices.
Nexix prices
Our digital marketing services vary, depending on how much you are wanting us to do, or what services you need help with. We also offer a discovery call to discuss your needs and pricing options. We have a great professional team of website design, who would be very happy to help.

Give us a call today to get started on your website development!