// Custom Apps
Mobile & Web
Application Development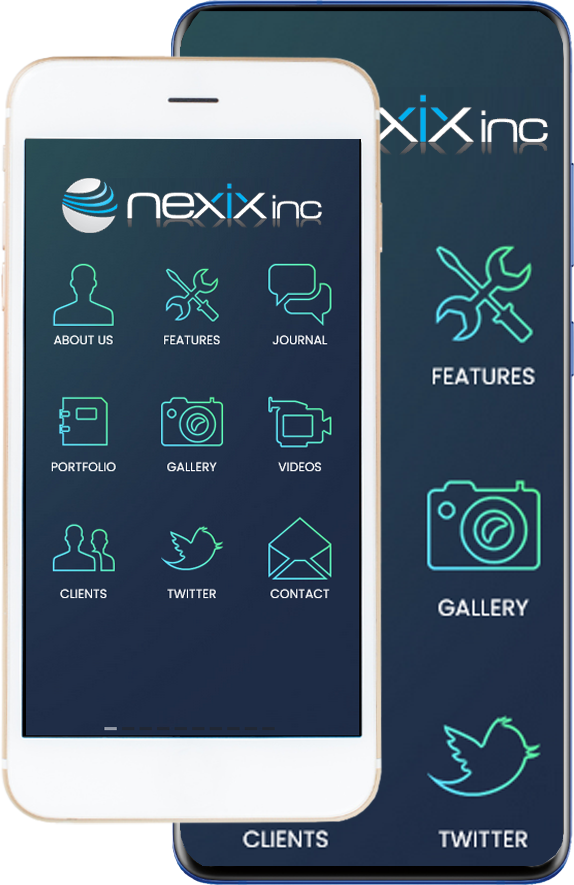 Any time a customer interacts with your brand, you want the experience to be as smooth as possible. Whether a potential customer or weekend browser comes across your application online, having a user-friendly and easy to navigate app is crucial. In this day and age, you can't assume everyone is super technical. Hence, the importance of usability. At Nexix, our app development team takes a "mobile first" approach, because almost 80% of users are searching on mobile devices.
Technically speaking, any application construction must keep the audience in mind. Although users are the big chunk of the applications traffic, having a user interface that your team is familiar with is vital. Our app development team is consistently dedicated to providing customer-first solutions that help your business with day-to-day workflow and productivity.
Nexix has the experience to build mobile applications that benefit you, your team, and your clients. Our app development experts provide custom solutions across North America, and have done so for over a decade. Whether you're looking to build a mobile app for your corporation or turn a business idea into reality, we've got mobile app builders that can help!
// Enterprise Applications
What We Use
for App Development
Below are the common frameworks our developers use when creating applications. We are not limited to them, but these are the most common frameworks and programs used for developing our apps. Get in touch with one of our developers to learn how we can develop your app today! 
// Drop us a line! We are here to answer your questions!
CONTACT US FOR A FREE DISCOVERY CALL!