// Managed IT services
Managed IT
Services Calgary
We help your team implement IT strategies and solutions to achieve business growth and reduce long-term company costs.
We ensure your computer infrastructures are running smoothly. We have remote and on-site technicians to support your needs.
Our security analysts are here to help with all administrative, physical, technical security risks to data. This includes all hardware and software programs you may have.
We build business continuity plans that have you covered for the long haul. A discovery session is needed to asses your IT infrastructure.
On-demand Cloud based solutions tailored for your business. If your infrastructure is cloud based then we have the right solutions for you.
// Drop us a line! We are here to answer your questions!
CONTACT US FOR A FREE DISCOVERY CALL!
// Managed Services
IT Services Calgary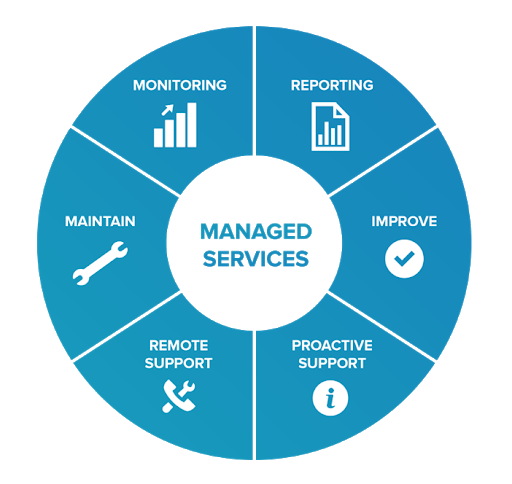 Managed IT services plays a huge role in the operations and workflow within any company. Some key areas of focus for us are network security systems, application patching, and comprehensive backup and recovery services to help your organization remain operational and competitive in the most cost-effective manner.
Whether you have three users, three hundred or three thousand, it's crucial to have a business continuity plan in place to ensure you've got all of your bases covered. Our IT professionals are here to help you and your business reduce costs and improve company workflow through managed IT services. Get in touch with us to set up a free discovery session to asses your current IT infrastructure.