Saving with Workflow Software
There are some tasks that we do every single day. Sure, they may be tedious and boring, but they are necessary to the smooth operation of our business. Even if there is something that we have to do every day, sometimes we make mistakes or forget. What happens to the workflow environment when somebody fails to do their part? At the very least, tensions rise between employees and perhaps whatever project everyone was tending to gets behind schedule. Worst case scenario, clients are affected and frustrated.
So, what can you do about these adversities? Let's talk about the benefits of workflow software.
What is workflow software?
Workflow software helps automate the daily or regular tasks of the workplace. Often, there is a certain order that companies need to follow when completing regular duties. Without the software, employees communicate with one another when they are ready to hand off the task. Sometimes mistakes can happen here with miscommunication or forgetting to pass off the work. With the software, once one coworker is done, the system will automatically assign the next necessary task through push notifications.
Simply put, workflow software assists with keeping employees on track and organizing tasks.
Top Five Benefits
There are many great advantages to having a quality workflow software! However, the following are what we believe to be the top five. Truly, the software is meant to make life easier for you, your business, your employees, and your clients.
Save money
Less error and increased trust
Increased productivity
Faster task management
Better customer experience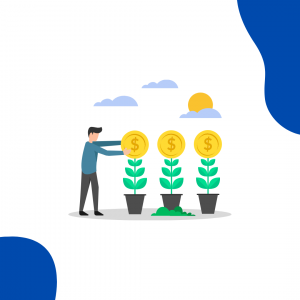 Save money
None of us want to waste money. Forbes says automation typically results in cost savings of 40% to75%. Think about how many mundane tasks employees have to do day to day, such as responding to emails and filling forms. Now, think about what else they could do with that time? The possibilities go on and on. There is research stating that we can spend up to 41% of our day participating in tasks that can be handled by others, or in this case, something else. Using a good workflow software can ensure you as a business owner get the most out of your money. 
Less error and increased trust
What was the last day you went without making a mistake, big or small? Indeed, we all mess up from time to time. LinkedIn says that humans make between 3-6 errors per hour. Per hour! Sure, they might not be all detrimental. However, those are still errors that could be harming your business in small ways. Did you know that 59% of clients don't go back to a business after a bad customer experience? Our clients and their trust in our business are crucial for success.
Increased productivity
Workflow software has the word "flow" in the title for a reason! Due to better organization, team members and employees can know their exact tasks. The collaboration of your team will become more efficient, and therefore, everyone will become more productive. Even if there are new employees who still have to learn the routine of the business, they are clearly able to see what their expectations are. Often, beginning a new job can be confusing and intimidating; furthermore, the new employees naturally have questions about their roles. With workflow software, their integration into the company becomes much smoother.
Faster task management
With tasks nicely organized through different processes in one system rather than different emails, project boards, etcetera, requests are dealt with faster. There are less delays and distractions when switching between projects. Moreover, as many of the mundane work processes are automated, team members can focus more on higher priority tasks.
Better customer experience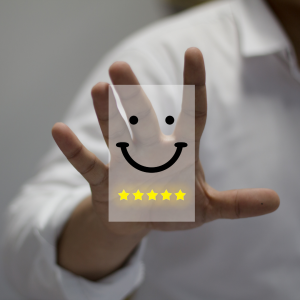 The longer a customer has to wait for their requests to be completed, the more likely they are to find a different company for assistance. When our clients feel appreciated, they are more likely to recommend your business to other individuals. Obviously, we want our customers to feel as though they are being treated as the top priorities. As workflow software is great for organizing your tasks, you can make sure that no requests (big or small) are lost in the shuffle. Therefore, all client tasks are treated fairly and in proper order.
Summary
In conclusion, a proper workflow software can save your business money, decrease errors, increase trust and productivity, and enhance customer experience. By having software to organize your projects, to assign requests and to automate redundant tasks, your business will run smoother than you ever thought possible. Moreover, the communication between coworkers can improve. In turn, team members may have a more enjoyable experience at work if there have been issues with conflict. Happy employees lead to happy customers!
Nexix Inc
The team at Nexix Inc has a talented bunch of software developers. Nexix has been developing custom workflow software since their beginnings in 2004. Their system is able to grow with your business, ensuring scalability while remaining cost effective. They are able to customize the software specifically to your business and preferences.
Contact the team if you would like to learn how to improve your productivity and workflow management with a free discovery session!