Marketing: Traditional vs. Digital
Marketing has evolved greatly since its debut in 1704. The first newspaper advertisement took place in the Boston News-Letter and sought for a buyer of a Long Island estate. Now, we look around and advertisements are everywhere: on the sides of our screens as we read articles online, at the top of our Google searches, riding transit or walking through town.
You may be wondering why traditional marketing is even still a part of the discussion, but there is a reason the method has stuck around. What are the pros and cons of each technique? Which method can be more beneficial for your business goals? That's what we will be discussing today.
Traditional Marketing
Traditional marketing refers to reaching audiences offline. The "old fashioned" form of media, such as newspapers, billboards, television or radio. And although digital marketing has many advantages, we should not be so quick to dismiss the traditional ways.
Let's begin with the pros of traditional marketing.
Audience
Who is your target audience? If you are trying to reach an elderly crowd, you might lean towards more conventional methods like print and radio. According to Stats Canada, 29 percent of seniors were offline in 2018. While the numbers seem to lessen every year, there is still a large audience that might have no clue who you are due to a digital-only presence.
Shop local
A great way for a small business to get their name out is by printing flyers, getting to know the community, and building relationships. Sometimes, that can be tougher to do online. As the trend of shopping locally is becoming more commonplace and important (especially after the pandemic shut down so many of our beloved stores), customers who know about you and your business are more likely to offer their support.
Sustainability
Another great aspect of marketing traditionally is the significance of each effort. With digital marketing, there is a lot of work involved just to stay relevant– not even to be the best, just to stay on the consumer's radar. Social media posts can get lost in the shuffle, and you have to know how to utilize SEO (search engine optimization) if you want even a chance at having people find your business. If you print a flier or hand out a business card, you have face-to-face contact with a client. Personal gestures really do go a long way for a company.
So, as you can see there are a couple big reasons advocating for the print and broadcast marketing methods. However, we all know that the technique also has drawbacks.
Here, we will discuss the cons of traditional marketing. 
Cost
Paying for flyers, broadcasting, or large advertising signs can get expensive very quickly. Also, who knows how often brochures are tossed out without a second glance? That makes for a lot of wasted time, money, and effort. Digital marketing is a good way to reach a large target audience without spending all of your income.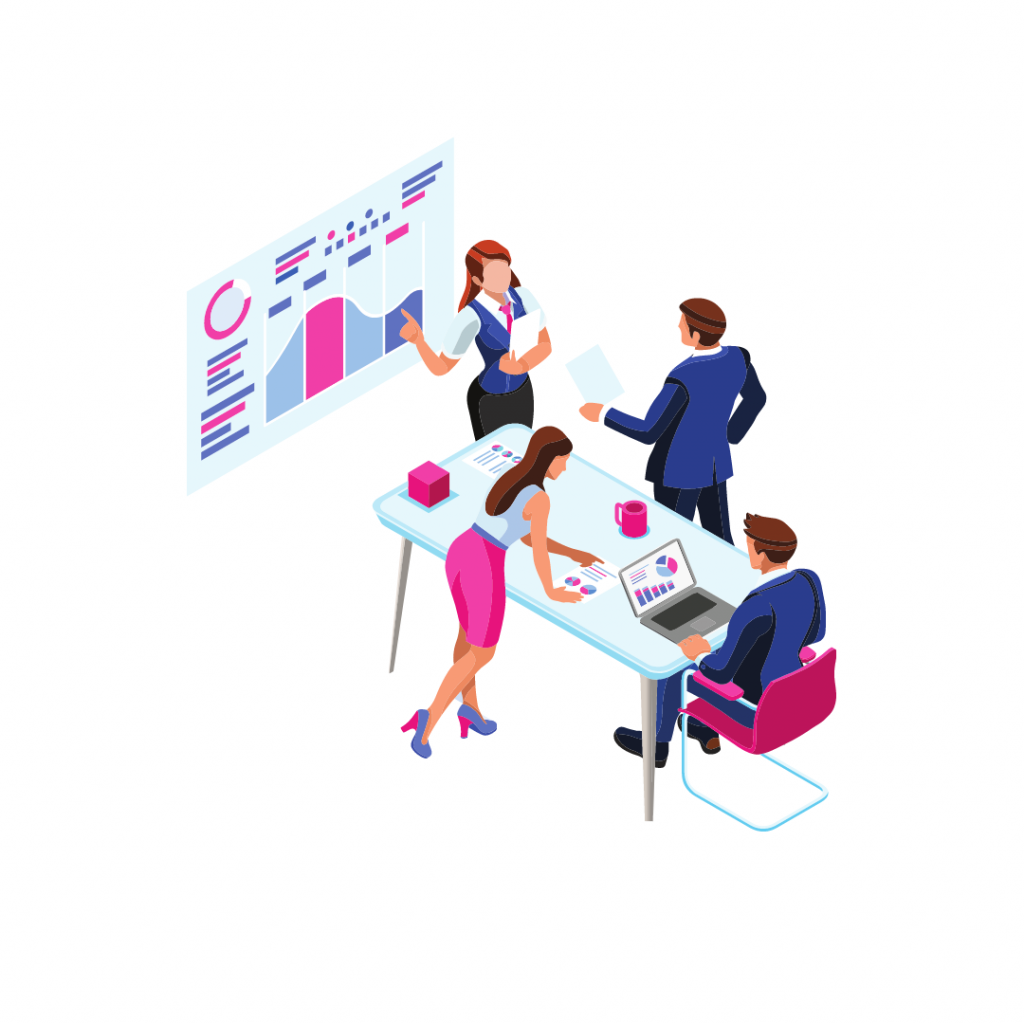 Less engaging
The truth is, there are more people online than not. Furthermore, many people have become so comfortable with their online presence that they do not enjoy face-to-face communication as much. In fact, 1 out of every 4 people prefer to talk online. What you definitely do not want is to make your clients uncomfortable!
Digital Marketing
Digital marketing is the process of advertising through the Internet. Blogs, websites, social media, emails, etcetera are all advertising techniques.
Below are some of the pros of digital marketing.
Connections
While you might not be interacting with people face to face, there are a lot of ways you can keep connected with your clients. You can respond to their comments on your social media, you can create fun contests and promotions, and much more. Another aspect of connections is reviews. Reviews can build customer trust, show you the areas that need improvement, and help put you at the top of the Google search.
Statistics
There are a lot of tools online that help people keep track of their businesses and marketing techniques. With aids like Google Analytics you can track how well certain posts and products are doing. This is a fast way of knowing how to alter your business plans to get the most attention. There are also plugins on WordPress that will tell you how effective your SEO is, or if your blogs are easy to read for your audience.
Brand creation
You can go as far as you would like with building a brand. You can be on as many social media platforms as you can maintain, or want to employ someone to manage for you. Signing up for Instagram, Facebook, and LinkedIn is free, and large numbers of the population participates in some type of social media. There really are no limits with the platforms of digital marketing.
However, as great as digital marketing can be, having a familiarity with the drawbacks are important.
Here are some of the cons that accompany this technique!
Reviews
While also a positive aspect of digital marketing, the wrong type of reviews has the potential to really damage the reputation of a business. However, this con really isn't too big of a deal. There are things you can do to keep even your unhappy customers as faithful clients. Respond to the negative reviews, and make sure your client base feels their complaints have been heard. A lot of damage can be undone with a simple, "Thank you for letting us know, we appreciate your feedback and are sorry you had an unpleasant experience. We will truly take your comments into consideration." But, negative reviews are inevitable. There are some people you simply cannot please.
Tech lingo
A lot goes into creating a website. Knowing about user friendliness and accessibility, SEO, core web vitals, schema, and code are all important for website creation and optimization. There is a lot to learn about digital marketing, and if you are not a fan of the computer science aspect of the online technique, you may need to hire help. Thankfully, there are companies (like us at Nexix Inc) who can help lead you in the right direction.
Competition
The amount of businesses online is astounding. There are plenty of unique ideas and business platforms on the web. So, how are you going to stand out? Moreover, how are you going to keep customers interested? Indeed, a lot of work will have to go into creating your brand because you want to stand out and give your clients a special experience.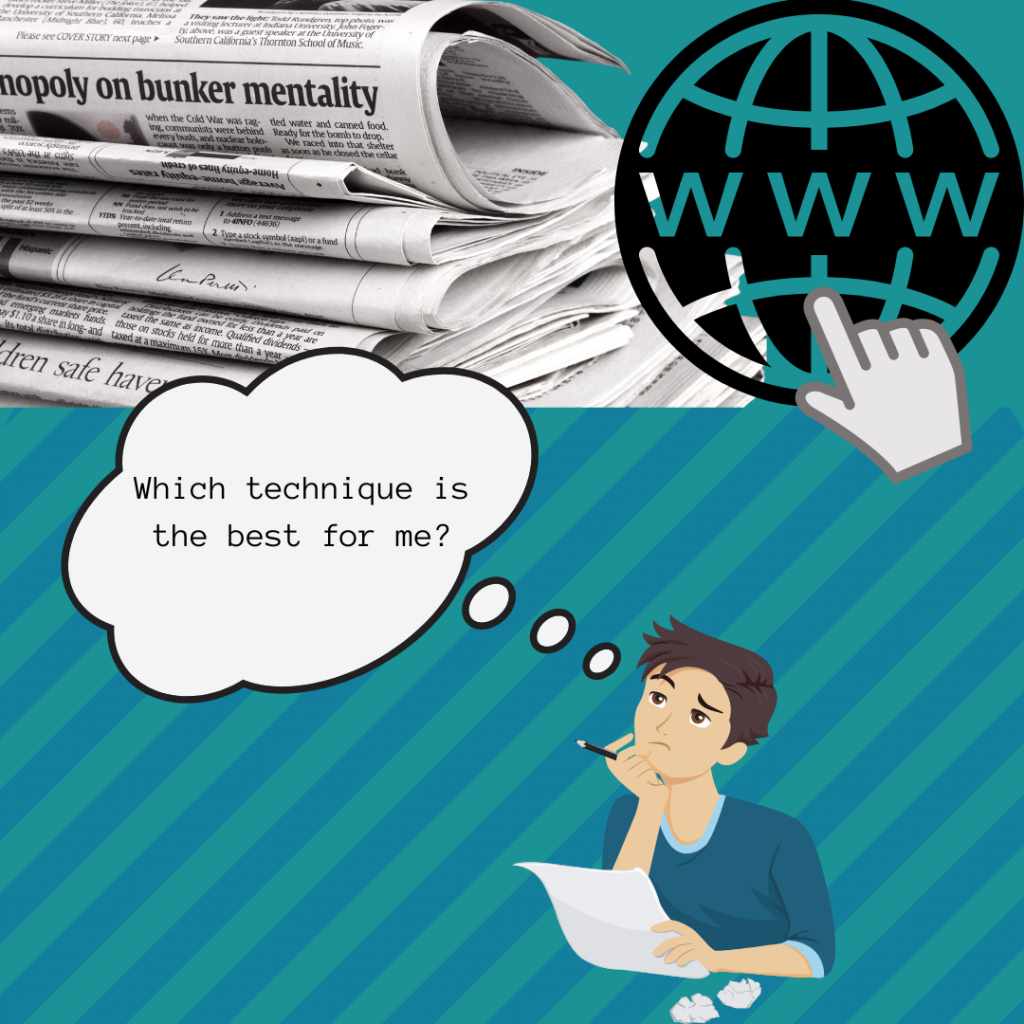 Which method to choose?
What you decide is all up to you. If you do not have a lot of money to spend, but you want to reach a lot of people, perhaps digital marketing is the way to go. If your audience contains people who do not have a large online presence, then maybe traditional advertising is for you.
You might want a smaller business that caters to a certain demographic, and in that case, you can consider both marketing techniques.
The beauty of advertising is that you are not stuck to one type. Even if you make a choice to find the pay-off is not what you were hoping for, try a different way. Both traditional and digital marketing are viable options, but nobody knows your business better than you do.
Summary
We have gone over the pros and cons of both marketing techniques. For traditional, the pros consist of reaching forgotten consumers, attracting local shoppers, and having a sustainable form of advertising. The pros of digital marketing include the connections with customers you can form, the trackable success, and brand creation.
The cons for traditional marketing are mainly cost and the risk of a less engaging business front. Digital marketing has the cons of negative reviews, possibly difficult concepts, and big competition.
Ultimately, whatever you choose as a beginner might be trial and error. Some techniques will work, while others will be learning lessons.
If you ever need advice, help, or want to look at digital marketing options, visit Nexix Inc's website or contact us. We would love to chat with you about your business's future!